Using blogs as a marketing tool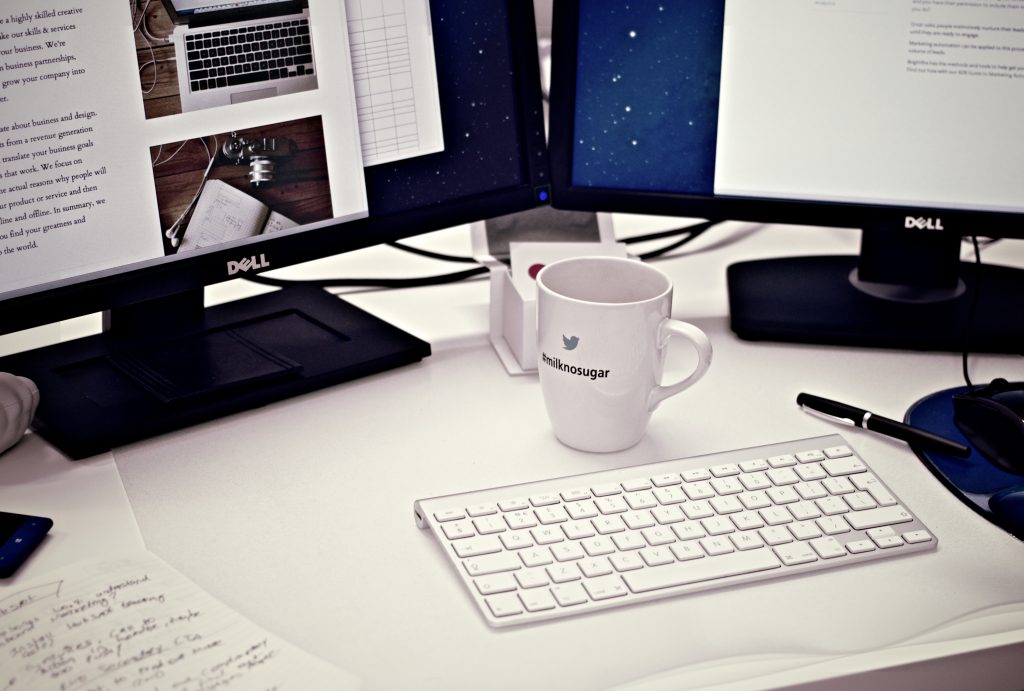 Having a blog – regularly updated with posts that feature relevant, interesting content that clients and potential clients will want to read – is something of a no-brainer with today's business website. If you get it absolutely right, a blog can transform your website from just a place that advertises your products and services into a kind of expert portal within your industry, where people will visit regularly in order to read and comment on the content that you post.
Although by no means essential, interactivity is key – you want people to read your posts and then want to add their own opinion. There is nothing like feeling involved to have people connecting with your business. And there is nothing like people feeling connected to your business to ultimately boost your sales.
Whether you enlist the help of Auroras to regularly populate your website with fresh and exciting blog posts (which you definitely should) or you decide to have a crack at it yourself, bear in mind that in order to build up a healthy and reliable audience, your blog activity should be:
* regular – the best blogs post at least once a week, preferably on the same day, and the appearance of a new post becomes part of the routine of the people on your mailing list (by the way, do make sure you have a mailing list)
* relevant – whatever line of business you're in, you can guarantee that there is lots going on within your industry and it pays to have an opinion on whatever that is and to position your business at the heart of it
Here is a list of other reasons that a blog page on your website can act as a business marketing tool of the highest order:
* A good blog – especially (but not solely) one with a community attached to it – clearly demonstrates not only that you know what you're talking about and are an expert in your field, it also shows that you care, that you're interested enough in what you do to make the effort to produce regular content. And people appreciate that.
* Blogs are inexpensive and can offer a great return on your investment. (Having said that, if writing isn't your area of expertise, writing content can be time-consuming to the extent that it becomes a false economy. Hiring an expert makes things a lot easier.)
* Blogs are immediate. If something newsworthy happens in your industry, you can have your own unique and perhaps provocative opinion broadcast to your audience within an hour or two.
* Blogs are a great way to build communities, which is to say, groups of customers or prospects who regularly visit your site and get involved with the content you're producing. A good community breeds loyalty to your brand and can be an extremely valuable marketing tool.
* Blogs create value. Information, opinion and personality are valuable assets for your website, and people appreciate and become attached to value.
Feeling inspired? Give us a call today to see how we can help you create a valuable blog for your business.
Testimonials

"
We used Auroras Copywriting on a recent project where the client required a lot of fresh original content writing for his website but he needed it delivered quickly. They were not only able to meet the exacting requirements of the client but also delivered the project on time which helped us to meet the client's needs. The brief was quite technical however this didn't deter Spencer's team who researched the market and produced some compelling content that is now ranking at position one on Google for the client.
"
Jon Guy, Aqueous SEO

"
Auroras Copywriting not only produced a fantastic article exactly as I wanted it but turned it round incredibly quickly to meet the print deadline. It is a huge comfort to me to know that I can always call on Auroras Copywriting to produce such a high level of work even at short notice and he will always aim to come in on budget. I would like to thank Spencer for helping me out at a very busy time and would highly recommend the services of his team to anyone in need of professional writers.
"
Ben Fones, Ben Fones Photography

"
I recently engaged Spencer Slater of Auroras Copywriting to rewrite our website copy. Following a short initial meeting, he very quickly produced rewritten copy which required little change from me. The new web copy was uploaded a couple of weeks ago and earlier this week I signed up a new client who enquired into my services after visiting my website and reading the new copy.
I would have no hesitation to recommending Spencer to any business who need to improve the written material so that it makes a positive contribution to their business.
"
Surrinder Kalirai, Aims Accountants for Business

"
It was an absolute pleasure working with Spencer. His quick turnaround, attention to detail, and thoroughness is unparalleled. Handing over your book to anyone is a huge leap of faith. Spencer established a strong sense of trust from the first moment and streamlined my work into a well polished finished product.
"
Jonathan Tilley, Voice Over Garden

"
I would like to thank you for your advice and recommendations given to me on a recent project. I have dealt with you now on a number of occasions and every time you have produced a first class service. In this instance I needed some guidance and you kindly gave me a very professional critique which went a long way. Thank you for your professionalism – it is appreciated.
"
Gez McGuire, MCG Digital Media Ltd

"
I would like to take this opportunity to thank you very much for your expertise in doing our blog posts. The blog posts you send through are well written and thought provoking, which is exactly what our business needs. Getting people to think about their nutrition is our mission, and your help with this is greatly appreciated.
"
Debi-Ann Wrigglesworth, Nutrition Mission

"
As a leading SEO company with clients ranging from independent driving instructors to large international hotel chains, we require a constant supply of new content. Your ability to take a brief and produce what is required is fantastic. Having worked with many copywriters it is clear that you are head and shoulders above your competitors. We look forward to using your services well into the future.
"
Steve Feeney, Essential Marketer

"
Spencer really takes the time to understand the core values of your business and wants to ensure we portray the correct impression to potential and existing clients. I would very much recommend Spencer to anyone who is looking for the right words to express the unique selling points of their business as I now understand how key it is to generating interest in our products and services. Thank you for the great work you do for us.
"
Spencer Turner, Approved Shopfitting & Interiors

"
It has been a refreshing experience to work with Spencer on this project. The client needed a newsletter creating and writing from a basic collection of unrelated historical and current project information. You went to visit them, discussed their requirements in detail and explained patiently the best way forward. The result of this work has been that we have been able to meet their deadlines and get the newsletter created beautifully with your interesting and engaging text. Thank you for making this project a straightforward, seamless and easy one to work on.
"
Peter Howard, PHD Design

"
I was amazed at their attention to detail and ability to understand our business, given the technical nature of what we do. It goes without saying that they have written the best blogs on our site. They have injected fun and personality into the blogs that were otherwise technical, jargon-filled and targeted enough to our audience. Spencer has supported us greatly and produces great content that will impress you every time.
"
Andrew Ward, Scorchsoft Ltd

"
As professionals in what they do my clients are always advocating the use of experts so I suggested we use an expert to write the copy. Initially they weren't keen believing they could write about their business and industry better than a stranger but after some persuasion they agreed. They were delighted with the copy Spencer wrote and comments like " he completely gets us" and "it's amazing" were made when they read it for the first time. Now, in combination with the design, the brochure looks fantastic and definitely creates the impression we wanted. I am sure if we decided to 'do it ourselves' we wouldn't have even come up with a first draft yet!
"
Sarah Birch, Professional Approach

"
As someone who has made his living from writing letters, court documents and arguments for many years, using a professional writing service to rewrite our marketing literature seemed frankly, rather stupid. Nevertheless, we decide to engage the services of Auroras Copywriting to see if it would make a difference to the clarity of our messages and the strength of our pitch. I can only say we were delighted with the results. A fresh view and a different perspective is what was required and this was delivered on both fronts. Our laboured, overly legal documents have now been turned into clear, attractive and readable marketing literature. We greatly appreciate your patience and for producing work we simply would not have been able to do ourselves.
"
Roland Roberts, The Cardinal Partnership

"
From the beginning, Auroras Copywriting have been professional and delivered consistently. Their standard of work, together with their approach is truly second to none. If, like me, you know exactly what you need to do and you know what you want, but simply don't have the time to do it yourself then I strongly suggest that you speak to Spencer and engage the services of Auroras Copywriting.
"
Hayley Cashmore, Moomph Media

"
I want to thank you for the professional service and great results that I have achieved from Auroras Copywriting. Understanding from the outset the results that we were after, you consistently produce fantastic pieces of work that have been able to project the profile of my business to the next level. I thank you and your team for your expertise in strengthening my business. The services that you offer are fantastic.
"
Adrian Barrows, The Bespoke Tailor