Top 10 tips for writing your website home page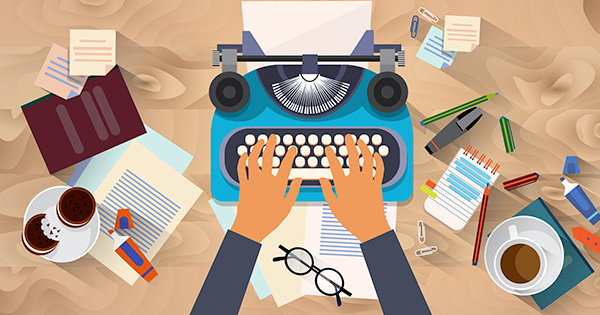 Your home page is the most important page on your website. It is frequently the very first page most people will see, and as you know, first impressions count for a lot. So, your home page needs to look good and it needs to have or point clearly to all the information that your visitors could possibly need. Here, for your edification and delectation, are 10 things you would do very well to bear in mind…
Concision is key…
Your home page needs to be clean and crisp and to the point. It needs to say: 'This is what we do. Go here, here and here to find out more.' That's it. A couple of hundred words at most, combined with eye-catching imagery and design. That's it. Save the waffle (which is to say, the finely-honed copy) for the other pages.
Keywords are also key…
In order for clients and prospects to find you, you need to make sure that the relatively small number of words on your home page include the ones that people will pop into their Google search to find you. Keywords they're called. And they really are key.
Write with your readers in mind…
Always consider what the people visiting your site want, and make sure to address their desires. The first thing on their mind is: 'Can this website offer me what I want?' Answer their question, preferably in the affirmative.
Focus on specific benefits…
People like facts. Fact. So rather than offering some nebulous benefits that may or may not come to pass, stick to solid facts. What can you do for the person who's just arrived at your site? If you can offer hard data to back up your facts, visitors are 65% more likely to click through to your Services page. (Don't make facts up as we just did, however, unless you're absolutely sure you can get away with it.)
Keep your navigation simple…
All navigation – labelling and positioning – should be instantly clear. Nothing is worse for your home page than a lack of clarity. It's also worth linking through to some of your other important pages in your copy.
Keep it personal…
As well as simple and direct, your copy should be warm and conversational. You want people to feel that you're talking to them personally, and only them. Using "you" and "your" helps to achieve this. Don't you think? You're looking positively radiant today by the way. Yes, you are.
Break up the text…
Use catchy headings and sub-headings to break up your copy. This makes your page easy to scan for relevant information and makes it look less like a page from a fusty old text book that no one wants to read. Use keywords in your headers for extra page views.
Don't over-egg it…
Don't write cheques your business can't cash. Don't claim you can change people's lives if all you can really do is sell them floor tiles. This also extends to the look of your home page. Don't fill it with exclamation marks and other unnecessary and cumbersome whistles and bells. Your tone should be one of enthusiasm and passion tempered with discretion, taste and common sense.
Be professional, part one: proofread your copy…
Sloppy copy breeds suspicion and doubt. And rightly so. Take the time to make sure your spelling and your grammar are faultless. It's the least you can do.
Be professional, part two: ensure good design…
If it looks good, people will respond well. If it looks like a dog's dinner and has navigation issues, people will click away and that's it. They're gone.
Want to know what number 11 is? Give us a call.